Back to news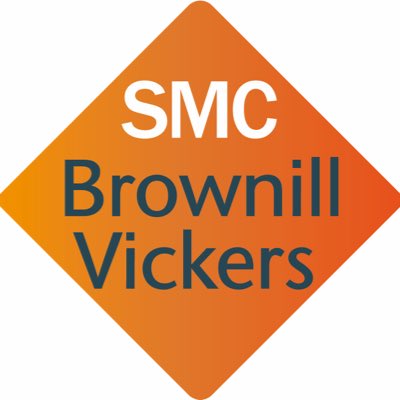 SMC Chartered Surveyors are pleased to announce that they have joined forces with Brownill Vickers. Henceforth the firm will trade as SMC Brownill Vickers.
Over the coming weeks the existing staff and consultants at SMC will migrate into the head offices of Brownill Vickers on Queen Street. Combined with the already established Barnsley office, SMC Brownill Vickers will then represent one of the largest independent Chartered Surveying practices in South Yorkshire, with over 15 staff. The firm will cover all aspects of property management, valuation, commercial estate agency, lease advisory and building surveying.
Brownill Vickers was established in Sheffield over 135 years ago, becoming industry leaders in the field of licensed and leisure property. Alongside this specialisation Brownill Vickers have built up and maintained an extensive involvement in the local commercial property market providing a broad array of services. The acquisition of SMC helps strengthen the firm's presence locally. Mike Hull from SMC believes "…the collective workforce will have unrivalled knowledge in the local marketplace affording a greater depth of expertise".
Director of Brownill Vickers Limited, Robin Curtis, said "Over the last few years we have expanded through both strategic recruitment and acquisition, we are delighted to announce this latest acquisition. SMC has an excellent reputation and a significant presence within the local commercial property market. There are a number of synergies between the two firms and we hope that SMC Brownill Vickers will become the first choice, full service firm for everything commercial property related."
Please to get in touch for more information on 0114 281 2183!

Back to news