Back to news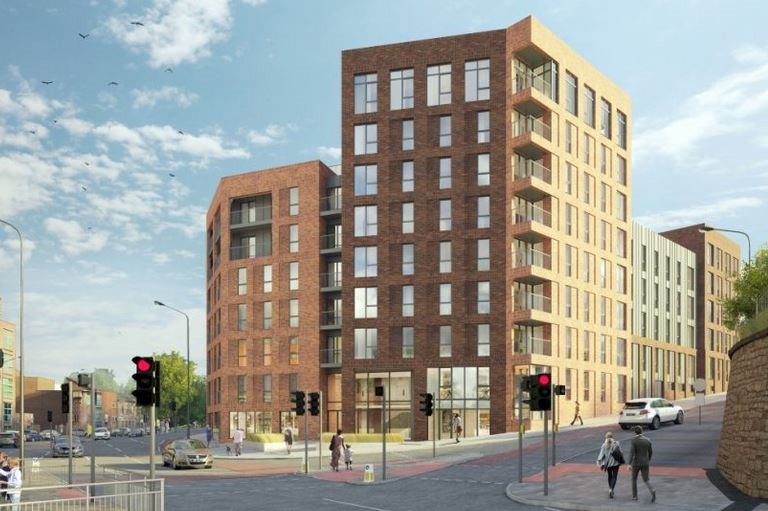 A prominent site at Chatham Street has been sold by SMC Chartered Surveyors on behalf of a private client. The site measures a total of 0.75 acres and overlooks the Inner Relief Road (Derek Dooley Way) and the River Don. The site is at the edge of the Kelham Island area of Sheffield and its development will have a transformative effect on this part of Sheffield.
The purchaser is Knight Knox in association with Qualis Developments who have full planning consent for a scheme of 131 apartments and flexible commercial space. The apartments range from studios up to 3 bedroomed units. Knight Knox have previously developed several student-led schemes in Sheffield, but this scheme is aimed at the private rented sector, with the focus being on young professionals. The scheme is being marketed as Great Central.
The scheme will become a prominent landmark and expands the new wave of residential developments out of the core of Kelham Island, which should have a 'ripple effect' by encouraging further development in the area. The location has been chosen by the developer for its proximity to the city centre and the existing nearby amenities which include pubs such as The Harlequin, The Riverside, Fat Cat and various restaurants, cafes and a Tesco Extra, all within a short walking distance.
Back to news