Back to team
The founder of SMC in 1999, Mike is responsible for valuations, acquisitions, investments (sales and acquisitions), development advice, large scale disposals, as well as appraisals and professional consultancy.
Mike Hull graduated from Sheffield City Polytechnic in 1984 and qualified as a Chartered Surveyor in 1986. He worked in local authorities from 1984 to 1988, including Sheffield City Council. He joined GA Saxtons in 1988 (which eventually became part of Cardales). From 1996, until setting up SMC, Mike was with Maynards, becoming a partner in 1997.
As well as providing valuations and appraisals for clients, Mike undertakes rent reviews, lease renewals and Landlord & Tenant advice. He also handles large scale agency instructions (sales, lettings and acquisitions).
Mike also has an Advanced Professional Award in Expert Witness Evidence and regularly provides expert reports on valuation matters, and often provides expert testimony in Court.
Mike is a Registered Valuer under the Valuer Registration Scheme.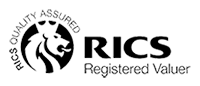 Back to team