Back to news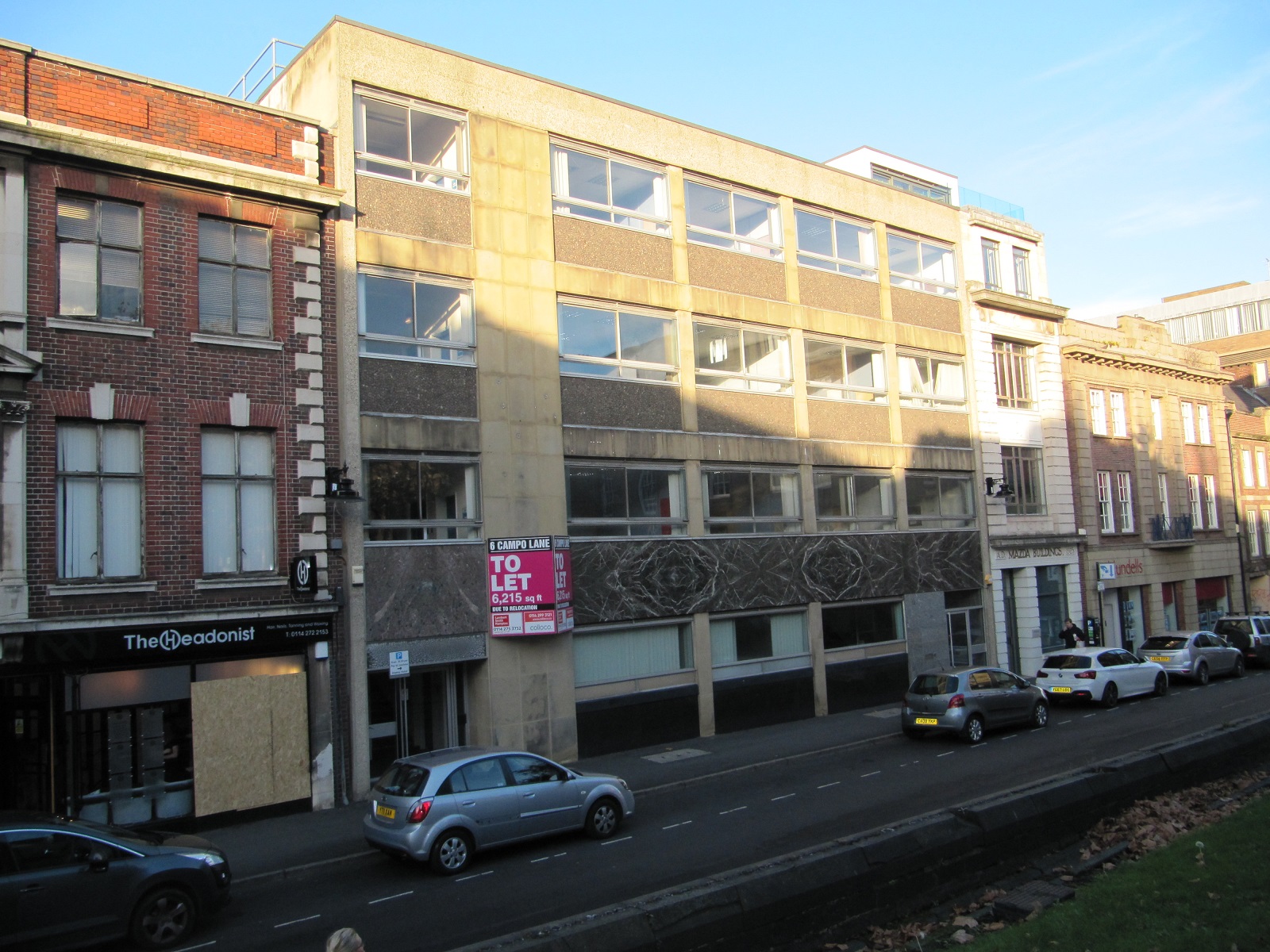 SMC Chartered Surveyors are delighted to announce the completion of the sale of 6 Campo Lane in Sheffield.
The former Wake Smith offices have been sold on behalf of private clients. The four storey building is located in the heart of the Cathedral Quarter in Sheffield city centre, overlooking the ground to the Sheffield Cathedral. The location is in close proximity to the main retail area on Fargate / High Street and close by a number of other recently converted residential buildings.
The buyer is intending to convert the building for residential purposes. The 6,210 sq ft building has the benefit of planning permission for 24 no. apartments which was granted in late 2018. We understand conversion works should begin imminently.
The property was originally placed on the market subject to a lease until October 2018, with vacant possession offered upon expiry. The property generated good interest including for office and residential conversion, although mainly for residential development. The first attempted transaction progressed to exchange, but unfortunately didn't complete before SMC secured a successful alternative buyer for the office building.
SMC are pleased to have concluded this transaction, achieving a strong price level in a uncertain market for property development.
Do you have a commercial property in Sheffield city centre you are thinking of marketing for sale or to let? Please get in touch or call us on 0114 281 2183 for advice.
Back to news