Back to news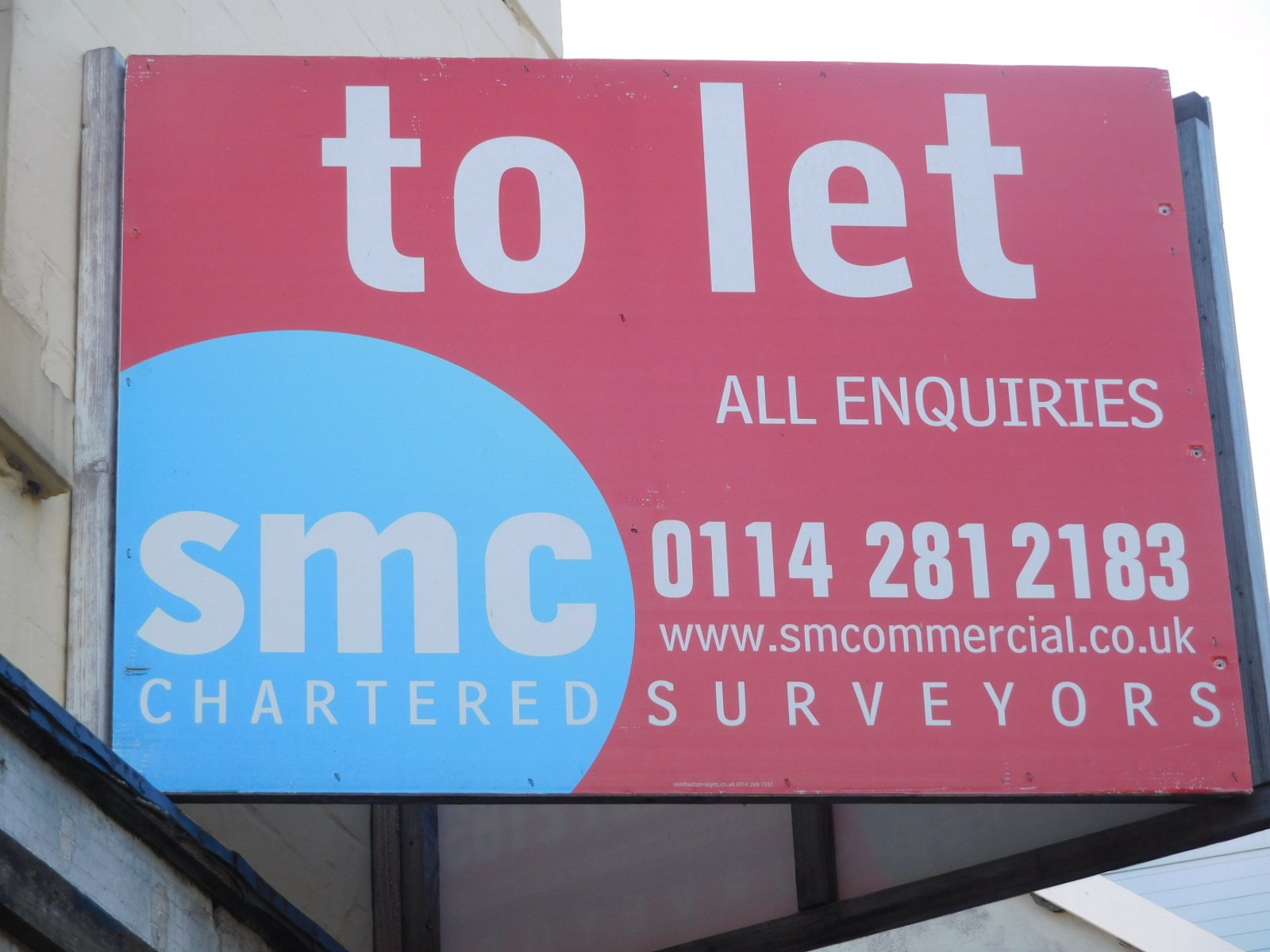 Every commercial property letting will be different, however there are actions you can take as a landlord to increase the likelihood of a good outcome.
Achieving the best letting deal is what every landlord wants. As a commercial landlord how do you ensure you do all you can to achieve a successful deal? Below I have outlined 13 tips for letting commercial property!
1.) Plan early to Re-Market your Commercial Property!
Commercial property deals can take time as they involve people, administration, and regulatory requirements. Property is an illiquid asset which can't be traded in the same way as more liquid assets like shares and bonds.
Commercial property lettings tend to be more complex than residential lettings, as such deals are not as standardised and give host to a very different set of obligations for a landlord and tenant.
It can take time for parties to agree terms and therefore it makes sense to ensure plans are made early to take account of this. Bear in mind some commercial property can take many months to find a tenant, and even longer in weaker markets. Holding empty commercial buildings will often come with obligations on the landlord to pay empty business rates,  mortgages, insurance and general maintenance costs.
If you have a tenant in occupation of the property and in the last year of their lease, it's crucial to understand the intentions of your tenant as early as possible.
Depending on the lease agreement you may receive anything from 0 to 12 + months notice that your tenant is vacating. Most leases will allow the landlord to start marketing a commercial property in the last 3 – 6 months of a lease. If you have more time to plan and find a tenant it gives you more chance of concluding a deal, minimising any void period.
If you occupy a property and want to let it out then you have flexibility as to when and how you market your property. However don't just bear in mind your own personal requirements, also consider the demand for the type of property in the market and how long it may take to complete a letting.
If you can allow yourself more time and it doesn't overly impact on your existing business then prepare early. Plan early and minimise the void period as well potential holding costs!
2.) Obtain a compliant Energy Performance Certificate (EPC) (unless exempted)
Minimum Energy Efficiency Standards (MEES) introduced now mean from 1st April 2018 any commercial property let will require a valid Energy Performance Certificate (EPC) of at least an 'E' rating, unless for applicable exemptions or where MEES does not apply. Landlords who do not comply could be faced with fines or properties that may struggle to let.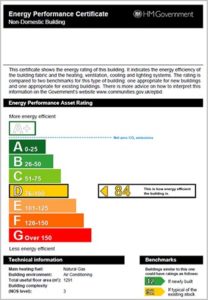 Acting early to establish what the EPC rating is, and whether any works are required to upgrade the rating and carrying out appropriate works will ensure a new letting occurs more smoothly. You can check whether any non-domestic property has an EPC on the national register website. Obtain a valid Energy Performance Certificate (EPC) for your property as early as you can.
3.) Compile available Property Information
Do you have any of the following information for your commercial property?
Asbestos Survey
Gas Safety Certificates
Electrical Safety Certificates
Air Conditioning Testing
Rateable Value
Planning records
If leasehold tenure, is there any restrictions on use?
Floor areas and floor plans
Service charge records
Insurance costs
Any other certification related to building
Providing information on your building to a prospective tenant should assist with the marketing process by identifying any issues early. A good file and record keeping may take time and effort, but having such documentation can minimise any delays and abortive deals further down the line. Make regulatory documentation available to a prospective tenant as soon as possible.
4.) Consider if any Works or Alterations would make the Property more Marketable?
If your property has been tenanted or you have been occupying your property for a significant amount of time, there's a good chance changing trends might mean alterations or works could generate a higher income stream.
For example:
A retail shop with upper floor storage space could be capable of being separated between as a retail shop to the ground floor and converted to residential use to the upper floors.
A large double fronted shop may be more suited to being split into two shop units (or vice versa).
An office building could be better more suited to let on a floor by floor or room by room basis.
Additional DDA compliant works could be undertaken to make the property attractive to potential national tenants.
Is there a particular repair issue to address which would make the property more marketable?
Could additional land be included to provide car parking or a loading yard?
Perhaps surplus land could be separately let or sold off?
A large industrial unit could be split up to provide multiple units. This could diversify your income and spread risk.
Remember any planned works should be considered in conjunction with dilapidations from a vacating tenant. Understanding market demand within the commercial sector and location is vital before carrying out such works.
5.) Would a Change of Use make the Property more Marketable or Add Value?
In some situations, the market for a particular type of property has changed fundamentally. It may be wise to consider an alternative planning consent or have preliminary discussions to consider a change of use.
Examples:
A large secondary office property in a city centre location is likely to be of limited interest to modern office occupiers due to changing working habits and demand for Grade A office space. Would it be sensible to market the property for office use? Probably not! Such a property may be more suited to redevelopment for residential use as apartments or a complete refurbishment into serviced business centre.
A large shop in a suburban location may be suitable for alternative commercial or residential use (food or drink uses for example).
Display land or a car sales lot could be of interest to potential residential developers.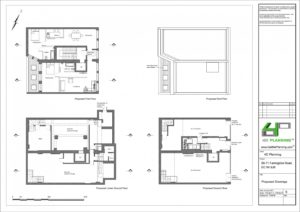 Understanding the market dynamics is important to decide whether to consider a change use. You may alternatively consider interest from prospective commercial tenants who may sign up to a new lease subject to a change of use.
It's important to consider a change of use for your property to enhance value or make your property more marketable.
6.) Determine an appropriate Marketing Rent!
If you decide to market your commercial property to rent, you will need to quote an appropriate marketing rental level.
There is no exact science to setting the 'correct marketing rent,' but understanding the dynamics of the market is important in order achieve an optimal outcome. Depending on the market conditions at a given time, you may have very different negotiating positions.
Important factors to consider when setting a marketing rent:
Comparable evidence for similar property types in this location.
Other comparable properties currently available in the market.
The length of time it generally takes to let such property.
Market sentiment – are we in a rising or weakening market?
The proposed terms of the lease and tenant obligations.
Is this property sector (retail, office, industrial, leisure, etc) experiencing a boom or decline?
Do you own other properties within the same parade, estate, business park?
Ultimately the marketing rent should reflect a range of factors related to the market and the specific property. If you understand the commercial property market you should be able to determine the marketing rent for the property with confidence.
7.) Market your Commercial Property
In order to find a tenant for your commercial property, potential tenants will need to know about the property.
In 2020 (like much of the last decade), the most dominant way of gaining exposure to a wider spectrum of prospective commercial tenant leads will be via online property marketing.
There are numerous ways you can advertise digitally with some superior to others, however online commercial property advertising is the most cost effective way to maximising exposure. Within a short space of time you can potentially ensure thousands of potential suitors are aware of your property for a relatively small cost. Commercial property portals to consider advertising on include:
The second key marketing item I would recommend would be signage using a V-board, poster, banner, or similar. For many properties the most likely tenant will be found from a tenant that either regularly drives or walks past the property.
Having a clear sign which advertises that the property is available to let is important. This is particularly relevant if the property is located on a busy main road.
The size and scale of your property will determine what resources you put into advertising your commercial property. More marketing may provide more exposure, but this will come at increased costs.
Marketing costs should reflect the rental level and type of property. The marketing activities for a 10,000 sq ft Grade A office will clearly differ from a small lock up suburban shop.
I would generally always recommend signage and online commercial property advertising in order to market a property. By doing so it minimises voids, generates more interest and gives you a better chance of maximising the terms of the deal.
How can you market your commercial property?
Boards / Signage
Online Marketing (Commercial property listings, PPC, social media)
Commercial Property Agents
Agents mailshots
Tenant databases
Targeting specific occupiers/occupiers with requirements
Commercial property print advertising
Press advertising
It really depends on the type and scale of property to determine which of the above marketing items are appropriate.
8.) Negotiate Commercial Property Lease Terms
In order to let your commercial property you will need to negotiate terms for a new lease. It's not just the rent that must be considered, but also the terms of the lease including the following:
Tenant – who will be named as the tenant? New company, individual, or existing trading company?
Will there be a personal guarantor?
Will a rent deposit be provided?
How long will the lease be?
What tenant or landlord works will be undertaken?
Will any rent free period be included?
Will there be a rent review included in the lease?
Is there a break clause included in the lease?
What will the repairing obligations for the tenant and landlord?
Will the tenant have any rights to assign or sub-let the property?
Will tenant have any rights to alter the property internally or externally?
Is the lease conditional on any other provisions?
Who pays the legal costs?
The above is just a selection of the aspects you may want to consider in order to negotiate terms for a commercial property lease. Depending on the property there could many other issues which need to be agreed.
As a landlord it is important to understand your negotiating position and be aware of your bargaining position. Depending on the property type, location and market conditions will determine how far you can (or can't) negotiate on the above terms. If you don't know the market, how can you go into a negotiation and confidently agree terms?
9.) Consider providing a Rent Free Period or Rental Incentives
Whether you provide a rental incentive or not will depend entirely on the market dynamic for that type of property. There are no rules about what incentive should or shouldn't be provided, as it comes down to the negotiating position between the landlord and tenant.
For a shell unit it would be usual for a landlord to provide some form of rent free period. Whereas if a property requires minimal works and attracts several potential competing offers, there may be no need for a landlord to offer a rent free period.
If a tenant is proposing an extensive list of tenant works again it would be usual for a landlord to consider a suitable rental incentive. The start of the lease is when most tenants require assistance so it makes logical sense to front load an incentive.
Some landlords may prefer an incentive phased over time for cash flow reasons, and therefore the context of each and every deal should be considered. A landlord may also use a rental incentive to provide a further incentive to a tenant in a weaker market.
Also the incentive should reflect the length of lease and strength of the tenant (covenant). The appropriate level of incentive will be different for every deal, with no one size fits all policy.
10.) Check out your prospective Commercial Tenants
As most experienced commercial property landlords will know, it's not just about finding a commercial tenant, it's about securing a tenant that will pay the rent and fulfil the obligations of the lease. Having sufficient information to make an informed decision on your prospective tenant is fundamental before entering into an agreement.
In order to access whether a prospective commercial tenant is appropriate, you may consider some or all of the following information:
Personal / company credit checks
ID / credit checks
Recent accounts information
Trade references
Landlord references
Proof of ownership of other assets
Digital footprint
Visiting the current trading address of the tenant
The level of checks you decide to undertake to let a small suburban shop will be different to those you carry out for a 20,000 sq ft industrial unit. For a smaller scale of commercial property in a weaker location you may have a choice of letting to either new businesses or individuals with limited information.
If a national occupier expresses interest, the name alone may well be sufficient to give confidence that the tenant will fulfil the lease obligations. Undertaking appropriate background checks whoever the tenant is important to ensure you have the full information to make a judgement.
11.) Agree Heads of Terms before preparing a Lease
As mentioned in tip 8 above, in order to move forward with a deal you need to know the salient terms of the commercial letting deal. If you are instructing a solicitor to prepare a lease on your behalf it will make things more straightforward if your solicitor has a set of agreed heads of terms to work from.
The agreed heads of terms should contain all the main terms which will go into the final draft of the commercial lease. Although either party could in theory renege on the agreed heads of terms before the lease is completed, having this in place does carry a degree of weight in the negotiation process. Above all else it ensures both parties are fully aware of the main and key provisions within the commercial property lease.
12.) Use a Commercial Property Agent!
Should you use a commercial property agent? Of course we're going to be biased and say you definitely should use a commercial property agent to act on your behalf!
The knowledge and expertise a commercial property agent brings to the table should mean the benefits outweigh the costs. Having professional representation will ensure you have the best chance of positive and swift outcome that avoid the many pitfalls!
If you have the free time to deal with all of the above, as well as preparing marketing details, carrying out viewings and filtering out the good, bad and ugly of potential tenants, then you may wish to consider marketing a property yourself. If you don't have the time and inclination to handle all of those aspects then a commercial property estate agent can take care of those matters in a professional manner. Leaving you with more time to focus on your own business, job, family, friends, partner, leisure time, etc.
A suitably experienced and RICS qualified commercial property agent will ensure your property assets are looked after and terms are agreed which are in your long term interest. An active commercial letting agent will have a good understanding of the market, deals in the area, occupier requirements, opportunities to add value, other professional contacts and have extensive property knowledge which will be key to re-letting your property quickly and on the best terms possible.
Commercial property agents work in the market day in, day out and should have a strong understanding of the market. Having suitable knowledge and market understanding is key to achieving a positive outcome as well reacting to a changing market.
Also an experienced commercial property agent will be able to refer on other professionals who could assist to protect your interests as a commercial landlord, such as a dilapidation's surveyor or a commercial property solicitor for example.
Taking appropriate professional advice as early as possible from an agent should be priority for any commercial property landlord.
13.) Be realistic and patient!
My final tip would be to be realistic and patient when letting commercial property. Having these qualities will make the whole process far less stressful and result in a better outcome.
The market will determine how much flexibility you have in terms of expectations, but ultimately you have to listen to the market and have realistic expectations. If expectations are realistic then it makes it far easier to complete a commercial property letting.
Patience is also vital as the process of letting some commercial property can take time. While some highly in demand retail, office and industrial properties may let relatively quickly, many commercial premises will take time to let.
Having patience, remaining calm and belief in the marketing process will make the whole process far more manageable.
Do you have a commercial property you are thinking of marketing for sale or to let? Please get in touch or call us on 0114 281 2183 for advice.
Back to news