Back to news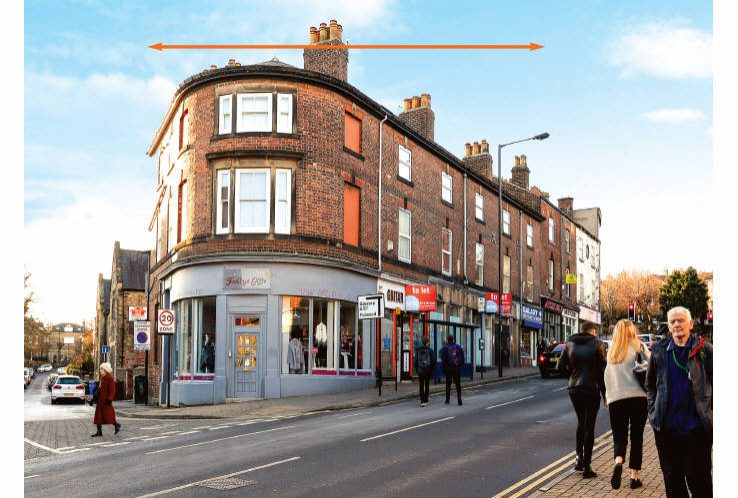 483-493 Glossop Road in Broomhill, Sheffield sold at the Acuitus auction in February 2019. SMC Chartered Surveyors acting as joint auctioneers are delighted to confirm the transaction has now completed.
The freehold retail and residential investment sold for £910,000 after open bidding at The Radisson Blu Portman Hotel in London. The property produced a current rent roll of £104,050. The investment consisted of four shops and five flats located in the popular Sheffield suburb.
SMC have been retained by the buyer to negotiate the re-letting of 487-491 Glossop Road (former Lloyds Bank). SMC have now agreed terms with a established local company and the deal is in solicitors hands. SMC have dealt with numerous lettings, lease renewals, rent reviews and professional services related to the parade in recent years.
Do you have a commercial property in the Sheffield area you are thinking of marketing for sale or to let? SMC Chartered Surveyors can help! Please get in touch or call us on 0114 281 2183 for advice.
Back to news