Back to news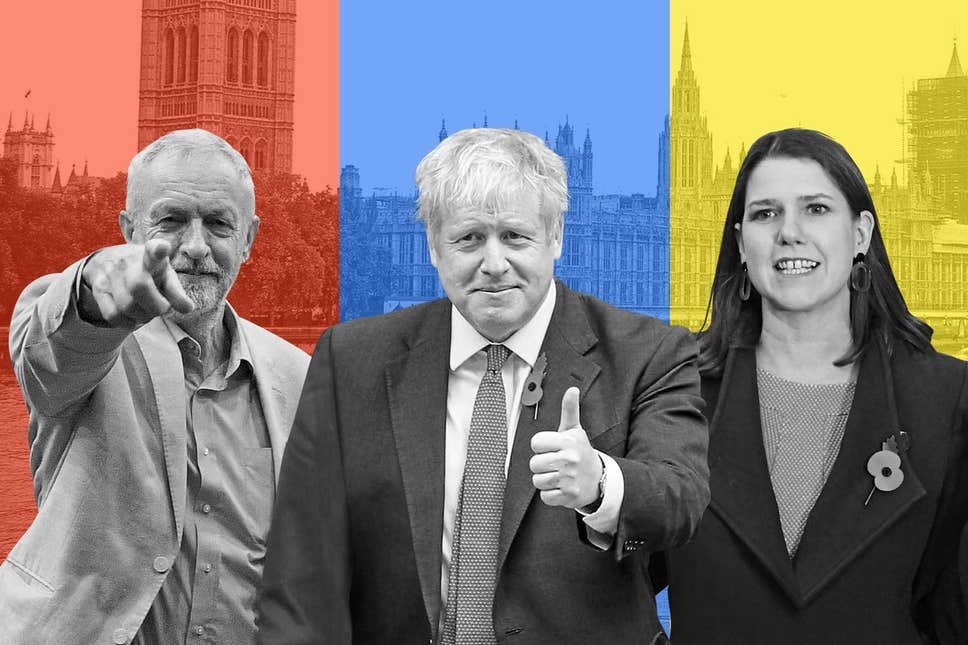 The UK general election is on 12th December 2019 which will usher in a new government. Now all major parties have released their manifesto pledges, we can look ahead and compare where they stand on issues which will have a direct impact on housing, commercial property, development and planning.
Below we've provided a breakdown of the Conservatives, Labour and Liberal Democrat manifesto policy on property.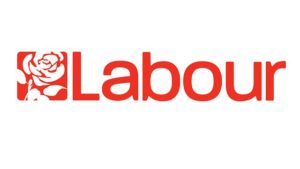 House Building  / Home Ownership
Labour will create a new Department for Housing, make Homes England a more accountable national housing agency and put councils in the driving seat.
Labour will set up a new English Sovereign Land Trust, with powers to buy land more cheaply for low-cost housing.
Labour will introduce a £1 billion Fire Safety Fund to fit sprinklers and other fire safety measures in all high rise council and housing association tower blocks.
Labour will enforce the replacement of dangerous Grenfellstyle cladding on all high-rise homes and buildings.
Labour will deliver a new social house building programme of more than a million homes over a decade. By the end of the Parliament Labour plan to build at an annual rate of at least 150,000 council and social homes, with 100,000 of these built by councils for social rent in the biggest council house building
Right to buy (introduced by Margaret Thatcher) would be reversed.
Proposing to ban the sale of new leasehold properties and give leaseholders the right to buy the freehold of their properties 'at a price they can afford.'
Green Buildings
Introduction of a zero-carbon homes standard for all new homes.
Private Renting
Labour will take urgent action to protect private renters through rent controls, open-ended tenancies, and new, binding minimum standards.
Labour will fund new renters' unions in every part of the country – to allow renters to organise and defend their rights.
Labour will get rid of rules that require landlords to check people's immigration status or that allow them to exclude people on housing benefit.
Labour will give councils new powers to regulate short-term lets through companies such as Airbnb.
Property Taxes
British holiday home owners will pay a new tax equivalent to approximately double their council tax.
The Conservatives Inheritance tax cut will be reversed.
Labour intend to tax capital gains at the same level as income tax.
Labour will introduce a levy on overseas companies buying housing.
Labour will attempt to bring empty homes back into use by giving councils new powers to tax properties empty for over a year.
Planning
Labour plan to give local government greater freedom to set planning fees and requiring the climate and environmental emergency to be factored into all planning decisions.
Development
Labour will end the conversion of office blocks to residential that sidestep planning permission through 'permitted development.'
Labour will give tenants a stronger say in the management of their homes to prevent social cleansing, by ensuring regeneration only goes ahead when it has the consent of residents, and that all residents are offered a new property on the same site and terms.
Developers will face new 'use it or lose it' taxes on stalled housing developments.
Labour will make brownfield sites the priority for development and protect the green belt.
Labour will scrap the Conservatives definition of 'affordable', set as high as 80% of market rents.
Business Rates
A Labour government will review the option of a land value tax on commercial landlords as an alternative to business rates.
Retail / High Street
Labour will ban fast-food restaurants near schools.
Labour have pledged to stop bank branch closures, banning ATM charges and giving local government new powers to put empty shops to good use.
Labour will list pubs as Assets of Community Value so community groups have the first chance to buy local pubs.
Transport
Where councils take control of their buses, Labour will introduce free bus travel for under-25s.
Labour will bring back the railways back into public ownership, using options including franchise expiry.
Labour plan on delivering Crossrail for the North as part of improved connectivity across the northern regions.
Extend high-speed rail networks nationwide by completing the full HS2 route to Scotland.
Labour recognises the Davies Commission's assessment of pressures on airport capacity in the South East. Any expansion of airports must pass tests on air quality, noise pollution, climate change obligations and countrywide benefits
Digital & Tech
Labour will deliver free full-fibre broadband to all by 2030. Labour plan to establish British Broadband, with two arms: British Digital Infrastructure (BDI) and the British Broadband Service (BBS). Labour will bring the broadband-relevant parts of BT into public ownership, with a jobs guarantee for all workers in existing broadband infrastructure
Other notable policy highlights
Labour plan to nationalise several key industries including rail, mail, water and energy
Pledge to bring in a Real Living Wage of at least £10 per hour for all workers.
Four new bank holidays.
Labour plan to reduce the average full-time weekly working hours to 32 across the economy.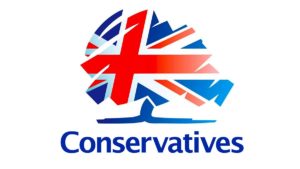 House Building  / Home Ownership
A target to build 300,000 homes a year by the mid-2020s, with a plan to build at least a million more homes, of all tenures, over the next Parliament.
The Conservatives will encourage a new market in long-term fixed rate mortgages to reduce the cost of deposits, for first-time buyers locked out of the mortgage market.
The Conservatives will offer more homes to local families, enabling councils to use developers' contributions via the planning process to discount homes in perpetuity by a third for local people who cannot otherwise afford to buy in their area.
The Conservatives will maintain their commitment to a Right to Buy for all council tenants.
A pledge to maintain the voluntary Right to Buy scheme agreed with housing associations.
Extending the Help to Buy scheme from 2021 to 2023.
Reform shared ownership. Simplify shared ownership products by setting a single standard for all housing associations.
Reforms to leasehold tenure of home ownership including implementing a ban on the sale of new leasehold homes, restricting ground rents to a peppercorn, and providing necessary mechanisms of redress for tenants.
Boris Johnson has promised he will bring forward a Social Housing White Paper which will set out measures to empower tenants and support the continued supply of social homes.
Green Buildings
Pledge to improve energy efficiency of homes.
Private Renting
The Conservatives will abolish 'no fault' evictions and propose a 'lifetime' deposit which moves with the tenant.
Protection for tenants from revenge evictions.
Strengthen rights possession for 'good' landlords.
Property Taxes
The Conservatives have committed to give local people the final say on council tax, and a right to able to veto excessive rises.
Propose a stamp duty surcharge on non-UK resident buyers.
Planning
To make the planning system simpler for the public and small builders.
A commitment to protect and enhance the Green Belt.
Development
The Conservatives will establish a £150 million Community Ownership Fund to encourage local takeovers of civic organisations or community assets that are under threat.
Business Rates
Pledge to cut taxes for small retail businesses and for local music venues, pubs and cinemas.
Retail / High Street
The Towns Fund will go to an initial 100 towns to improve their local economy.
Transport
The Conservatives will build Northern Powerhouse Rail between Leeds and Manchester and then focus on Liverpool, Tees Valley, Hull, Sheffield and Newcastle.
The Conservatives will extend contact less pay-as- you go ticketing to almost 200 more stations in the South East, meaning that 50 per cent of all rail journeys and almost all London commuter journeys can be completed using a contact less bank card.
The Conservatives will consider the findings of the Oaktree review into costs and timings and work with leaders of the Midlands and the North to decide the optimal outcome for HS2.
Digital & Tech
Commitment to bring full fibre and gigabit-capable broadband to every home and business across the UK by 2025.

House Building / Home Ownership
Introducing a principle of universal access to basic services: starting by building 100,000 social homes a year.
Target house building of 300,000 new builds a year.
Abolish the bedroom tax and introduce positive incentives for people to downsize.
Devolve full control of Right to Buy to local councils.
Help people who cannot afford a deposit by introducing a new Rent to Own model for social housing.
Green Buildings
An emergency programme to insulate all Britain's homes by 2030.
Empower councils to develop community energy-saving projects, including delivering housing energy efficiency improvements street by street.
Require all new homes and non-domestic buildings to be built to a zero-carbon standard by 2021, rising to a more ambitious standard by 2025.
Increase minimum energy efficiency standards for privately rented properties and remove the cost cap on improvements
Private Renting
Promote longer tenancies of three years or more with an inflation-linked annual rent increase built in.
Improve protections against rogue landlords through mandatory licensing.
Property Taxes
Abolishing the separate Capital Gains Tax-free allowance and instead taxing capital gains and salaries through a single allowance.
Allow local authorities to increase council tax by up to 500 per cent where homes are being bought as second homes with a stamp duty surcharge on overseas residents purchasing such properties.
Planning
Reform planning to ensure developers are required to provide essential local infrastructure from affordable homes to schools, surgeries and roads alongside new homes.
Development
Scrapping the rule which allows developers to convert offices and shops into residential properties without planning permission.
Business Rates
Replace Business Rates in England with a Commercial Landowner Levy based solely on the land value of commercial sites rather than their entire capital value.
Retail / High Street
Finance the transformation of town centres by expanding the Future High Streets Fund.
Transport
Investing in public transport, electrifying Britain's railways and ensuring that all new cars are electric by 2030.
Investment in public transport, including converting the rail network to ultra-low-emission technology (electric or hydrogen) by 2035, and a continued commitment to HS2, Crossrail 2 and other major new strategic rail routes.
Investing in public transport, buses, trams and railways to enable people to travel more easily while reducing their impact on the environment.
Extend Ultra-Low Emission Zones to ten more towns and cities in England.
Reduce the climate impact of flying by reforming the taxation of international fights to focus on those who fly the most.
Digital & Tech
A programme of installing hyper-fast, fbre-optic broadband across the UK.
Reform building standards to ensure that all new homes built from 2022 have full connectivity to ultra-fast broadband and are designed to enable the use of smart technologies.
Other notable policy highlights
Introduce new Skills Wallets for every adult in England, giving them £10,000 to spend on education and training throughout their lives
Creating a £50 billion Regional Rebalancing Programme to address the historic investment disparities regions.
Devolve more decision-making power over key levers of economic development including transport, energy, housing and skills.
Continue to support investment in the Northern Powerhouse and the Midlands Engine, putting significant capital resources into infrastructure projects across these regions.
Expand the British Business Bank to perform a more central role in the economy, to ensure that viable small and medium-sized businesses have access to capital.
You can see full manifestos for each of these major parties here:
Liberal Democrat 2019 Manifesto
Do you require commercial property advice? SMC Chartered Surveyors can assist! Please get in touch or call us on 0114 281 2183!
Back to news